Affordable Publications
Publication is a great opportunity for you to gain credibility in your field of expertise. Just a few years ago, publishing a printed book or e-publication was a costly process. Today, print on demand options and various e-publication software sales options provide a great opportunity for businesses and freelance experts to gain greater credibility while generating revenue. You can publish, market and sell your publications on your website or even on Amazon.com without investing thousands of dollars.
Our editors and content writers can assist in getting your publications formatted and print-ready. We offer varied levels of service to meet your needs. Perhaps you already have a book written and simply need it formatted, checked for errors and prepped for print and/or e-publication. Perhaps you know what book you want to create but need a ghost writer to pull together the words. Our team can help!
In addition to helping with the words, we can provide graphic support for an eye-catching book cover and illustrations within the book – hand drawn or photos. Our team will help you create a publication that is compelling and provides maximum opportunity for return on investment. Your publication can be another tool in your business or professional marketing strategy.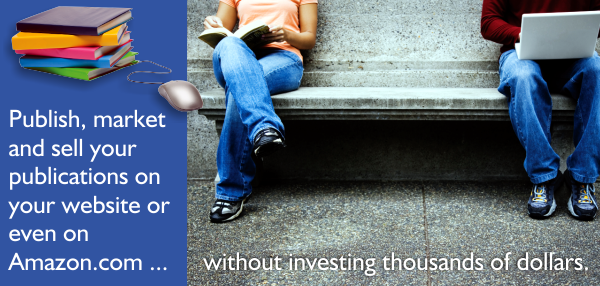 Read a Case Study for Porch Music Store, Click Here.