Direct Mail Campaigns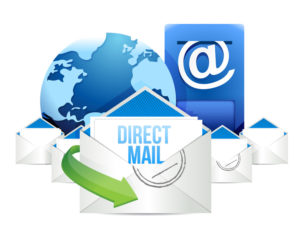 Are you looking for an effective solution for reaching out to your membership, existing customers, or potential customers? One of the best ways for a business or organization to reach its audience is direct mail, but this can be time consuming, confusing, and is only effective if done well. This means print pieces that engage the recipient and conform to USPS requirements, and hours that you may not have to spare for preparing a large mailing. Our team is knowledgeable in USPS mailing regulations and can handle the entire project for you, including:
• Recommend mailing options that fit your budget
• Design engaging graphics and content to effectively relay your message
• Design and print a mail piece that meets USPS regulations
• Acquire and filter appropriate contact lists for your target market/audience
• Sort and format your existing contact list
• Create and print labels for your mailing
• Address, sort, tray and deliver your mailing to the post office
• Handle all the USPS paperwork
• Correct your mailing list based on returned pieces
Whether you are planning a single mailing or embarking on a regular schedule of mailings, from postcards to letters or newsletters, we will help you plan and execute an affordable and effective mailing of any size. We will use our experience to recommend the best and most cost-effective solution, and prepare a detailed quote for your project.
Contact us to schedule a free consultation to discuss your project. We will walk you through the options and help you find the best solution to your bulk mailing needs!