Logo Design
A logo is the first step towards the building of a successful brand…and we've got the right tools for the job!
When you decide to work with GBS to develop a logo, we take the time to understand exactly who your organization is and what products and services you offer.  We also take into consideration who your target audience is and how your logo will be used.  Once we determine those points from our initial conversation, the creative process begins.
Our designers will draw from keywords and ideas given during the initial conversation to create a rough sketch of several logo ideas.  They will then put those ideas into digital format and continue the design process, tweaking, adjusting, choosing the color scheme, etc., until they have two fantastic logo options for you to review.  The next step is to determine which logo you prefer and to work with our designer until you have the finished product – an effective and creative logo that best represents your organization and then can be used across all medias.
Don't let another day go by, using the wrong tools to market your organization with a logo that isn't the right fit.  Let GBS build your logo and your brand!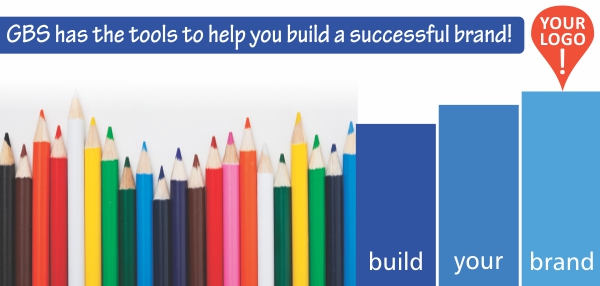 Click here to see a portfolio of our logo design work.