Inside Sales Development
At GBS, we've identified a need within many small-to-medium sized companies for Inside Sales Development Services.  What is this? In brief, it's a low-cost alternative to new account development for companies that don't yet have inside sales departments or on-staff sales reps.  GBS's niche is building strong B2B relationships for our clients, helping them to not only increase sales, but establish a strong customer base.
GBS is not a telemarketing company.  Rather, we offer your company an experienced, professional sales team with a history of significant sales generation without the overhead of salaried sales reps. Compared to the cost of staff salaries, employer taxes, benefits and the uncertainty that your in-house sales reps will produce, the GBS Inside Sales Development team provides better results at less cost and fewer headaches for you and your company!  Our team can each boast 20+ years of sales experience, as well as many millions of dollars in sales closed.  GBS does more than just give you sales leads; our Inside Sales team will build relationships for you with potential customers and solidify the lead before you or your technical people are brought in to close the sale.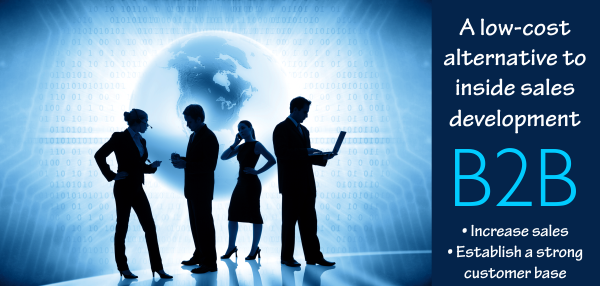 Every company is different – different products/services, different Inside Sales Development needs and different budgets – GBS is flexible in the services it offers.  Whether you simply need a filtered lead list for your staff to work from, or you are looking for complete new Inside Sales Development, GBS can flex to fit your needs.
Our Inside Sales Development services can include:
Obtaining and filtering a list of potential customers for sales calls
Developing a strategy for potential customer contacts
Calling potential customers to confirm their interest in your product/service
Producing and mailing follow-up marketing materials for your products/services
Making follow-up calls to solidify sales leads
Development of PowerPoint presentations for webinars between your sales and technical personnel and the customer, and hosting training webinars to educate your customers on your products and services
Designing and developing effective trade show booths for your company
Support personnel for setting up and manning your trade show booth
Contact us to schedule a meeting to discuss your needs and the GBS team will customize an Inside Sales Development Proposal that fits your budget and will guarantee you solid leads.
Click here to download a copy of our Inside Sales Development Flyer.