Career Development
Whether you are just entering the job market, are looking to advance your career, re-entering the job market after many years in a position, or are an artist/freelancer, you need self-promotion documents to send to potential employers/customers.  The team at GBS is experienced at creating these documents and can help you prepare for reaching your professional goals by providing you with a great resume, cover letter, bio and other documents that are unique to you.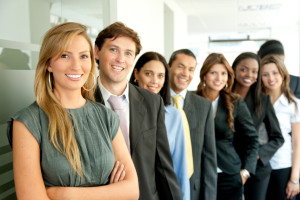 Need to brush up on your job search and interview skills or add some computer skills to your resume?
GBS can help with those needs too, offering services such as mock interviews, job search coaching, professional photography and computer training.
All of GBS's Career Development services begin with a meeting with one of our specialists.  We will talk to you about your employment/professional goals, and review the information needed for us to help you achieve effective Career Development documents.  This meeting also allows us to get to know you, what qualities and skills you should focus on in your self-promotion, and how we can best help you.  Our goal is to do all we can to help you be a successful, stand-out applicant.  We can't get the job for you, but we can help by making you look good on paper!
Our services are broken down into three categories: Entry Level, Professional Level and Coaching & Training.  Below is a description of these categories and links to pages with detailed descriptions of each service.  We also offer Career Development Classes to get you started, which you can find on our Training tab.  Contact our office for more information and to begin the documents or training to help you reach your career goals!