Coaching & Training
Because it takes more than just submitting a resume and cover letter to get the job you want, GBS offers a variety of coaching and training services that will help to further prepare you.  From an assessment of your current job search skills, to interview coaching and how to use the tools available for job searches, the GBS team can help with the coaching and training you need for success!  GBS's coaching and training services are confidential and begin at just $40, making it affordable to round out your job search preparations!
Job Search Coaching – Our team can assist your job search with training to help you find and get the job you want.  We begin with an individual assessment to understand your particular situation and skill needs to aid in your job search.  If you are not knowledgeable in (at the very least) sending e-mail with attached documents and the use of the internet for searching job listings, GBS can bring you "up to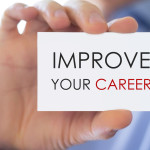 speed".  We also offer training in a variety of other computer programs (see our Training page for details).
Personal Presentation Training – Personal Presentation is so important, particularly in the business world!  Our team will spend a 1-hour session coaching you in the appropriate way to dress for the job interview, the appropriate greeting, and interview etiquette.
Mock Interviews – Now that you have great application support documents from GBS, our career coach will help you prepare for a successful interview.  We will conducting a mock interview with you then follow up with feedback and make suggestions for how you can improve your interview skills.
Second Mock Interview – This is an optional second-shot, giving you the chance to refine your interview skills.  At the end of this mock interview, our coach will give you any final bits of feedback to further help you prepare for your interview(s).
LinkedIn Assessment – LinkedIn is an important tool in your professional level job search, connecting you to potential employers and providing those companies with more detailed information about your professional qualifications.  If you currently have a LinkedIn account, our team will review your profile and send you a detailed list of recommend edits, including a great summary.
LinkedIn Account Development – Don't have a LinkedIn account?  GBS can help you create your entire profile, from setup to crafting your professional summary and inserting all of your history.
LinkedIn Training – Like many social media tools, this platform is often not used to its full capacity.  Our Social Media Specialist will give you one-on-one training to show you how to make the most of LinkedIn to network, job search or connect with potential clients.
Click here to download a more detailed description of our Coaching & Training Services.
Also visit our Entry Level and Professional Level pages for our document creation services appropriate to your job search.