Entry Level Services
Whether you're entering the job market for the first time or considering changing jobs, it's challenging and entry-level positions are highly competitive, so you need to be prepared and stand out in your interviewer's eyes and mind.  GBS can help you prepare with the right documents and training to make your job search successful.  Our Entry Level services are confidential and very affordable, starting at only $21!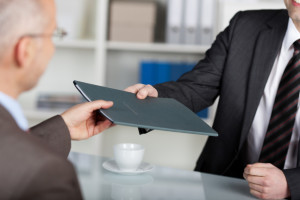 If you're changing jobs and concerned about your employer finding, out, rest assured, our services are strictly confidential.
Entry Level Resume – Our professional writer will create an entry level resume suitable for the type of work you are seeking.  Because you should "dress for success" – and this includes your resume – we will also make sure it looks good, you stand out among the other applicants.
Entry Level Cover Letter – To support the Entry Level application we've crafted for you, our professional writer will create a cover letter that puts your best foot forward and makes the interviewer take a closer look at your application.
Thank You Letter Template – Our professional writer will create a thank you letter template that you can customize and send to the businesses that you interview with.  This puts you "in front of" your interviewer once again, reminding them what a great candidate you are for their needs.
Customized Thank You Letters – If you prefer to have our professional writer edit your thank you letter for subsequent job interviews, we will edit the content as necessary including information you provide relevant to your interview, inserting the appropriate salutation and mailing address, then e-mail it to you to print, sign and mail.
Editing/Proofing an Existing Resume or Cover Letter – Working with your existing Word format document, our writer will check it for grammar, spelling and formatting and help you to highlight the education and skills appropriate to the type of work you are pursuing.
References Sheet Development – Our Professional Writer will create a sheet of personal and professional references to be provided to interviewers on request.  You provide the contact information and we will create an attractive, professional document that you can update as necessary in the future.
Click here to download a more detailed description of our Entry Level Career Development Services.
See our Coaching & Training page for more services that will help you prepare for your job search.