Professional Level Services
Whether you are new to the professional level job market, or are planning to advance your career with a job change, preparing for your job search requires quality documents and attention to details. like how to present yourself appropriately.  It also requires more advanced methods than simply searching the want ads.  GBS can help prepare you to search for positions, stand out among the other applicants and go into those interviews confidently!   We make investing in your future affordable, with confidential Professional Level services starting at just $40!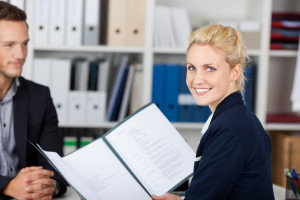 New Professional Level Resume – Our professional writer will ensure that your new professional level resume represents your personality and your enthusiasm for your chosen field.  More importantly, it will highlight the career-supporting training and experience you have achieved and make you stand out among the other applicants.
New Professional Level Cover Letter – Your cover letter is your first introduction to a potential employer, so it has to be done right.  Our professional writer will create a cover letter that will highlight the unique qualifications that you can bring to the position and help you get that interview.
Editing/Proofing an Existing Resume or Cover Letter – Working with your existing Word format document, our writer will check it for grammar, spelling and formatting and help you to highlight the education and skills appropriate to the type of work you are pursuing.
Thank You Letter Template – Our professional writer will create a thank you letter template that you can customize and send to the businesses that you interview with.  This puts you "in front of" your interviewer once again, reminding them what a great candidate you are for their needs.
Customized Thank You Letters – If you prefer to have our professional writer edit your thank you letter for subsequent job interviews, we will edit the content as necessary including information you provide relevant to your interview, inserting the appropriate salutation and mailing address, then e-mail it to you to print, sign and mail.
Professional Package – Let's make this simple…..hire GBS to create a complete, updated, re-designed, custom document package for your professional level job search, including a resume, cover letter and thank you letter, making you look great at a significant savings!
Professional Bios – Whether you need to describe yourself for a press release, company staff directory, a website, newsletter, brochure or another purpose, our professional writer will create a great bio for you that will summarize your education, experience, skills, community service and accomplishments and promotes you in a professional manner.
Professional Bio & Head-Shot Package – Available either as an add-on to your Professional Package, or as a stand-alone service, GBS can create a professional head-shot photo and bio for you to use on your new job, in press releases, on your website or for your Board and volunteer positions.
References Sheet Development – Our Professional Writer will create a sheet of personal and professional references to be provided to interviewers on request.  You provide the contact information and we will create an attractive, professional document that you can update as necessary in the future.
Portfolio Creation – Everyone at the Professional Level should have a portfolio, of some type, to show to prospective employers or customers.  Our team will help you create an individualized portfolio of your work and/or projects you have created, led or played a major role in.  Whether this consists of images, documents or videos, we will help you determine the best format.  This may be in the form of a binder, a website, or a Cloud-based online directory.
Click here to download a more detailed description of our Professional Level Development Services.
See our Coaching & Training page for more services that will help you prepare for your job search.