Encouraging Youth Entrepreneurs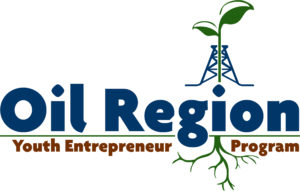 One of any rural area's greatest challenges is the loss of its young adults. This affects the population, business revenues, local tax base, real estate market, essential services, and more!
How do we keep them in our communities, or encourage them to return? We make sure they love living here, provide them with opportunities, and make them feel invested in the community.  One of the best ways to accomplish this is to encourage entrepreneurship as an alternative to employment.  While it's not for everyone, it is a good option for those with the interest, traits, and skills.
Why entrepreneurship? What's the data to support encouraging entrepreneurship in youth?
Studies show that across the U.S., the number of new business startups has dropped since the recession, with the greatest decline in the 18 – 24-year old group. This means we are not producing enough of the next generation of entrepreneurs.
We've lost major industrial employers, eliminating this option for our youth.
In PA alone, small businesses represent 98.2% of all employers in the state, employing a total of 2.4 million workers.
In 2013, the median income for the self-employed ranged from $25,630 (un-incorporated) to $51,153 (incorporated), proving entrepreneurship is a good option to employment.
The freelancer is a small business segment that has grown to represent 37% of U.S. workers, and is projected to reach 50% by 2020.
Gibbons Business Solutions wants to be part of finding ways to retain our youth and build the local economy. So, we have developed the "Oil Region Youth Entrepreneur Program", including training, mentoring, resources, and membership in a "Future Entrepreneur" group.  This training is for youth ages 13—19 living in Venango County with an interest in owning a business, providing them with a basic knowledge of how to pursue their entrepreneurial goals.
While 13 may seem like a young age for this type of training, some of America's most successful entrepreneurs started in their teens and early 20s. This training will give our youth a head-start, allowing them to plan and prepare now for their pursuit of entrepreneurship.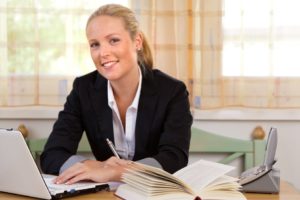 The Oil Region Youth Entrepreneur Program will kick-off with the "Youth Entrepreneurship" training series, consisting of four 4-hour sessions presented by GBS instructors with participation from the business community and economic development agencies. The first presentation is planned for June of 2017 in Franklin, PA.
GBS has received commitment of partial funding to cover youth participation. We are currently talking with organizations that will support the program, and plan to have scholarships and partial scholarships available.
If you would like to learn more about the program, please contact Gibbons Business Solutions at 814-657-6800 or gibbonsbusinesssolutions@gmail.com.