Is Your Business Welcoming?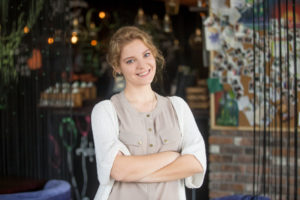 When you think about your favorite businesses, favorite stores, favorite restaurants, what are the things that come to mind?  They have what you want and need.  The service is good.  Maybe you like the décor or atmosphere.
If they have all those, but you feel unwelcome for some reason, you're likely to avoid that business.  As business owners, we need to be keenly aware of the types of things that could make our customers feel unwelcome.  Or put in a more positive perspective: How do we ensure our business remains a welcoming place?
"Welcome" is a personal connection – a feeling.  It's about the energy and perceptions that are present.  A small business is strongly connected to the image of the owner(s) and their employees.  The owners and employees directly influence the corporate brand and the culture of the business.  In small communities the brand and culture associated with your business includes all of your community activities, personal associations and personal conflicts – both within and outside of the office.
Here are a few tips:
Be very careful about expressing personal beliefs and political positions.  They could be offensive to many of your customers or potential customers.
If you have a conflict with someone, don't broadcast it to the world.  While you may feel very strongly that you're right, a segment of your audience may disagree.
The best way to influence people – to welcome people – is with a smile.  Kindness is difficult to disagree about!
Written by Blog Contributor: Holly L. Gibbons