It's Christmas Time in Venango County, PA!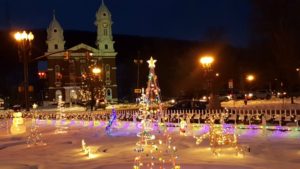 The Holiday Season offers us the opportunity to come together and celebrate.  Hearts are a little more open.  There is a spirit of giving and a broader feeling of joy as friends and family find the time to gather together.  Homes, businesses and towns are specially decorated and, if we're lucky (as we are this year), snow arrives just in time to majestically reflect all the colorful lights.  It's Christmas in Venango County, Pennsylvania!
There will be special events, giving trees, caroling, gift baskets delivered to shut-ins, and many giving traditions that are unknown and unspoken.  It's Christmas in Venango County, Pennsylvania.  There is no other place quite like it!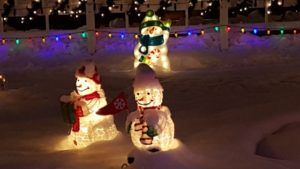 A few weeks ago we celebrated "Christmas Past" in Oil City.  There was "Light Up Night" in Franklin, with the wonderful parade and fireworks.  This weekend is "Victorian Christmas" in downtown Franklin, which includes a multitude of events.  Then there will be "First Night Oil City" that kicks off with a parade, followed by a host of performances all around town and early and late fireworks displays.  It's Christmas time in Venango County!!
Our wish for you, this Holiday Season, is to find joy.  Volunteer, take time to see the lights around you, and share your gifts now and throughout the year.  Merry Christmas, Happy Holidays, Happy Hanukkah, and a very Happy and Prosperous New Year!
Written by blog contributor: Linda S. Henderson