Planning Your Website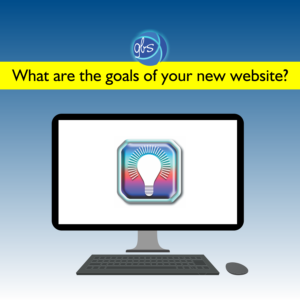 Planning is an important part of building a website. Here are three tips to help you get started:
First, what are the goals, features and information your site needs? If you're building a website to create awareness, a simple, straightforward website is all you need. Minimally your website should tell people who you are, what you offer, how to contact you, and where to find you. An informational or "awareness" website for your business is a good place to start with your online presence.
If the main goal of your website is to sell something online (some type of eCommerce solution), you'll need to consider more robust website features, such as databases for online product catalogs and financial transaction processing.
Second, consider the target audience for your website. Your target audience for a small business website are your customers and your potential customers. Who buys your products or uses your services? Who else would you like to add to your customer base? Your website is really for your customers, and it should reflect what they would like to see.
Third, what do you want people to do when they visit your website? Do you want them to contact you? Visit your business? Buy something on your site? Be direct and specific, and be sure the call-to-action is clear. In short, tell your readers what you want them to do!
Taking the time to plan your website is a great investment, as it will better the chances of your site fulfilling its purpose.
Written by: Holly L. Gibbons, Web-Designer and Blog Contributor