Prepare to be Amazed in 2017!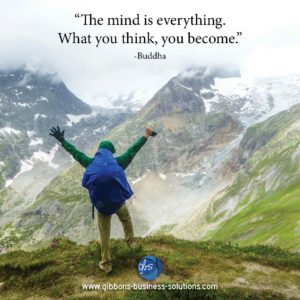 Do you love New Year's celebrations? We look back over the past year and it can be a bitter time; we have lost someone or something. The human experience is filled with pain. But it's also a sweet time; we have much to be thankful about, which we can carry with us into the new year. The human experience is also filled with joy!
As we greet the new year, we measure the before and the after. What were the markers of your life in 2016? What is the promise of 2017? I celebrate each new year with an anticipation of this time of personal reflection. Beyond our control, there will always be loss, but what did I desire to achieve this time last year? What did I believe could happen in 2016? What did I create as my 2016 focus, and what did I actually do? Am I in a better place due to my choices and my efforts? Have I created a path that will lead in the direction I want for 2017?
I love to enter a new year prepared to be amazed at its end. If indeed I am amazed, the year goes on my list as a very good year. If I can describe a year as "before" and "after", it's a big year. This has been a BIG year in joyful ways!
A year ago I had a different job – one I had known for some 20 years. It was a job I loved, but the culture above me had changed drastically in recent years, and that culture did not align with my values any longer. At this time last year, I wanted something that better aligned with my vision, but lacked the confidence to cut the ties of "certainty" and simply go for it. At this time last year, it was just a seed of desire. I see now that the seed was just one among many planted in previous years. In 2016, the garden suddenly bloomed. Looking back, it seems like magic, but it wasn't; it was five years in the making with focused effort.
Five years ago, music started on Holly's front porch. Five years ago, I started making funny, funky, simple instruments in the basement. Being the sales/marketing guru she is, Holly started marketing what we were doing. While I planted a handful of seeds, she planted more. Those seeds grew: websites, social media, photos, video, our little musical endeavor…..then she grew another vision: "If I can do this for us, I can do this for others." And she did. At the time, she had a different job – one she had loved for nearly 20 years. But she had a new vision; one she could drive and grow.
That was 2 1/5 years ago. Her huge "before" year was when her years of working for someone else ended and she started Gibbons Business Solutions (GBS). This time last year she was saying we needed to be collaborating full time. This time last year, there was a tiny whisper of a seed that we could pursue our musical passions while growing the GBS marketing company – full time, together.
Seeds grow in the most magical way imaginable. This time last year I would not have believed that I would be working full time in my music store, with my own editing suite in a loft above, in my own home town! I could not have imagined last year that I would be meeting with and collaborating with such talented people – visionary people – and feeling so valued. Seeds grow in the most magical ways!
I am loving celebration of this new year. 2016 will always be a marker year for me. I am thankful and so very much looking forward to the 2017 celebration, expecting that it will be every bit as awesome! I am prepared to be amazed – again and again!
Written by Blog Contributor: Linda S. Henderson