The Opportunity in Volunteering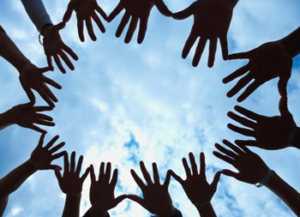 Our communities thrive when there is a large pool of committed volunteers serving at all levels of the non-profit and civic organizations. We often focus on what volunteers are giving. But talk to volunteers and ask why they are involved and you will soon learn that they are gaining much in return. Beyond appreciation and feeling good, volunteering in the position and organization that suits you best can be life enriching in many ways.
Long ago, when working for a south-central PA county, I promoted volunteerism and helped recruit volunteers for non-profit organizations. As their "head hunter" it was important that I match the volunteer's need with the need of the organization. Often, volunteers knew they wanted to do something, but they had not thought much about seeking an opportunity that met their needs. The best matches achieved both. Working in that role, my mentors were volunteer coordinators and non-profit directors who were masters at working successfully with volunteer staff.
Here are some tips from Volunteer Coordinators:
Create job descriptions with clear expectations for the Volunteer. Include hours needed, tasks, and who on staff is providing direction.
Give feedback and show appreciation.
Understand why your volunteer is serving and what they hope to gain from the experience.
There are great personal reasons for volunteering. High school students can volunteer to build a resume and make important connections with professionals. Recent graduates can benefit in the same way. Anyone who has been out of the job market for a while can help fill in gaps and note experience or training as a volunteer. Volunteering can be a career builder for those in the work force as they explore other possible opportunities in the area. No matter what you are doing, volunteer organizations are always places where you find community "movers and shakers".
Here are some tips for Volunteers:
Have an objective for volunteering. Seek something that meets that objective.
Approach volunteering with the same care you give a job search.
Whether a project or an on-going commitment, be sure you understand the time needed and the level of commitment expected.
Have fun and share it with others.
The best situations in life are a win-win for both giver and recipient. Volunteering is certainly most rewarding when that happens.
Written by Blog Contributor: Linda S. Henderson