Career Development Classes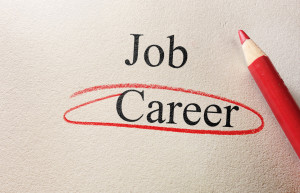 GBS offers a 4-session class to help you find your career path, advance in your current field, or find a new direction.  Contact us at 814-657-6800 for more information on this class and our other Career Development Services.
Choosing the Right Career for You – Knowing yourself is the first step to identifying the right career.   We will help you look deep to assess your strengths, weaknesses, interests and the right kind of work for you.  Next will be contemplation of where you want to end up; what will make you happy, look forward to your work, and give you satisfaction every day.
Click here to download the Career Development – Part 1 seminar flyer.
Your Career Goal & How to Get There – Now that you know the career direction to pursue, the next step is to identify how to get there.  We will talk about short-term and long-term goals, action plans, resources, education options, and how to stay on-point with your goals.  The focus will be on establishing achievable goals that will keep you moving forward.
Click here to download the Career Development – Part 2 seminar flyer.
Preparing for the Interview – Learn where to find job openings, how to incorporate social media in your job search, various types of resumes, what employers are looking for in applicants, questions they are likely to ask in the interview, how to dress and present yourself, and how to make yourself stand out from other applicants.  We will help you select the right type of resume, practice introducing yourself, and conduct mock interviews.
Click here to download the Career Development – Part 3 seminar flyer.
Building Your Career – Getting a job is only the beginning. In class #2, you identified long-term goals; now we will talk about career-building by following a long-term plan, using strengths for career advancement, networking to identify opportunities, building professional credibility, acquiring additional skills and education, and adjusting goals along the way.  If you think entrepreneurship may be in your future, we'll talk briefly about this as well.
Click here to download the Career Development – Part 4 seminar flyer.