What's New in Windows 10? (Seminar Series)
Windows 10 is here! In this seminar we will provide an overview of some of the most important features of Microsoft's new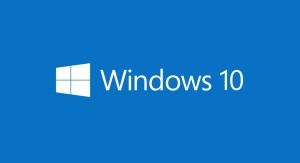 operating system, Windows 10.
With the re-introduced start menu we will look at how finding and launching apps is quicker than ever. We'll explore the new unified settings area where you can find all of the important controls to manage the way your computer works and behaves. We will cover Task View, the new virtual desktop feature that helps you de-clutter your workspace.
You'll meet Cortana, Windows Voice –Controlled Digital Assistant. And lastly we will look at Microsoft Edge, a modern browser with new built in features.
The purpose of this seminar is to give you a comfort level for transitioning into Microsoft's new operating system, Windows 10.
Discounts apply for groups over 5.  Call for pricing 814-657-6800.