SeniorLink Training
SeniorLink Computer Classes are designed for the new computer user.  Sign up and complete all 5 courses and Save $$ (Computer Basics, Internet 101, Email 101, Facebook 101, and Photo Editing 101). Upon completion, seniors will receive a Certificate of Completion.  Sign up for all five classes. Courses may also be taken individually. SeniorLink Courses are offered through Clarion University, Office of Continuing Education (1801 West First Street, Oil City, PA), and at the Clarion University Small Business Development Center (330 North Point Dr., Clarion, PA).  For more information call 814-657-6800 (Gibbons Business Solutions) or 814-676-6591 ext 1273 (Office of Continuing Education – Clarion University).  For a list of current training dates/times, see our events calendar.  Click HERE for the current Clarion location class flyer.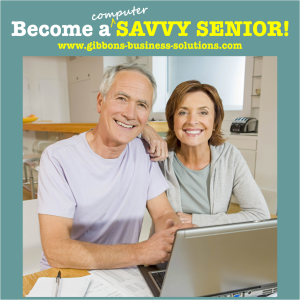 Computer Basics:
Become familiar with terminology and the various types of computer technology in the industry today.
Internet 101:
Become Internet Savvy on browsing smartly, maintaining your safety while online. This course is hands-on.
Email 101:
Are you new to email? Perhaps you are wondering how to communicate sending emails to your friends and family.  This course is hands-on.
Facebook 101 for Seniors:
If you are thinking about joining Facebook or if you are new to Facebook, we will show you everything you need to get started.
Photo Editing 101:
Almost any image can be improved by editing.  This workshop is a lot of hands-on FUN.