Facebook for Business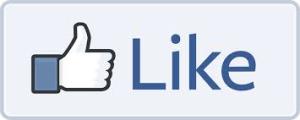 Your Social Media Campaign will be more successful if your employees are involved! The world is interested in getting to know your business or organization, but they are also interested in getting to know you, and your employees, vendors, clients, and the areas in the community whom you serve.  Social Media is about building relationships.
This training will provide insight on how your business and/or organization can be engaged in a consistent and compelling Social Media Campaign and how your employees can help create a positive image of your organization.
2-Hour training topics include:
Why a Business Facebook Page
Overview of the page structure
Setting goals and mapping out your Social Media Marketing Strategy – Why planning is important
Getting your employees on-board
Content, what type of information should be posted? Who should post? How often?
How to get more followers
How to engage outsiders in online conversations
Measuring Return on Investment (ROI), the time and effort put into Social Media
Reviewing Facebook Insights (statistics related to your business page)
Following Corporate or Franchise Social Media Policies
Paid Facebook Advertising
What's working and what's not? What should be changed?
Lastly, always be enthusiastic, positive and passionate when delivering the message
Q & A (Questions and Answers)
For more information on how you can schedule training, contact us at 814-657-6800 or email us at gibbonsbusinesssolutions@gmail.com  – training can be in your classroom, our classroom or via distance learning.  We look forward to helping you grow your online presence.